I asked myself, what did I do wrong? Or because my website used to bring ugly content when writing about this real life. Is life so hopeless?
Over five years of building a website, I have inadvertently violated many of the policies that Google Adsense offers to the community.
That is the consequence that I have to bear later. When the Covid season came, I was unemployed and had to find a new solution to earn more passive income.
If only I worked hard to focus the content on my website, I would have had better results. But I deliberately chose the shortcut option with the desire to shorten the period more.
But that made me pay for my mistakes. When I applied for Google Adsense to browse the website nearly ten times, it was rejected, making me feel depressed with this life.
Now, I see that. Concentrate well on your writing. Maybe one day, I can fix my mistakes. I know that I was really wrong and too wrong for my previous job.
For Google Adsense, you need to read very clearly the policies that Google sets out. It is essential for those who want to earn extra passive income from the Internet. Because you will not know the future of your work will continue or not? Will you make money from your first job again?
For me, real money is hard to come by. But I believe this life is all rosy, and it's not as dark as you think. When the Covid epidemic took place in Ho Chi Minh City, Vietnam became increasingly fierce. I just saw, how precious is the money from Internet passive income?
Social distancing is constantly happening. The life of every citizen in Ho Chi Minh City is getting more and more difficult. Workers and people are always in a state of unemployment taking place. Who knows, the following day, you will receive a resignation letter because the current company's needs can no longer afford to work. That's the dark thing going on now!
I used to have a steady job—enough money to support my wife and children and my elderly mother at home. But when the Covid epidemic took place, almost two years passed. I seem to have to do a lot of extra jobs, and then my expertise can no longer meet the needs of my current job. I seem to have to go to work other than the profession I used to have.
Many nights I stayed up all night. My mind was no longer as alert as it was at first. I think there were times when I made a lot of money. But I am too subjective with the money I earn. I spend a lot of money buying many things that are not worth buying so that when I am unemployed, I have to sell those expensive items to have a little extra money to live through the Covid epidemic.
I am looking at life at my neighbors or my colleagues. They must stay at home for 21 days, according to the state's distancing directive. That can help them avoid the epidemic but means that they may not have money to spend on personal needs.
If you're still working, cheer up. Because of the business where you are working, your boss has to bear a lot of different costs. If you are unemployed, it is not your fate, but think about this life. Many people are more miserable than you.
Do you see the need to trade goods now, starting to be digitalized and people starting to make cashless online payments and shopping online instead of going to traditional convenience stores?
Have you ever thought of one thing if you have a website and want to make money from that website? Do you need to do something or not? If you do not change your mind during this Covid epidemic season. I am sure you will be like me. You were starting to be unemployed again and carrying a negative mindset that haunts you during the quarantine at home.
In the past, I had many different personal websites. I write minimal articles and almost use copy software a lot. It is against my professional conscience that I only see short-term profits, not think about a better future.
I went from one mistake to another. Because your site does not comply with Google Content Policies. Common reasons for this include: Scraped Content; Adult / Sensitive Content; Download / Streaming Websites.
Therefore, it is a lifeline for an "Information Technology" person like me. It is not easy to give up one's expertise so easily. I overcame my mistake by wiping my data from 5 years ago, started a job redesigning my website, and started writing again as I did in the old days. Of course, the article I will write myself, and not copy anywhere on the Internet.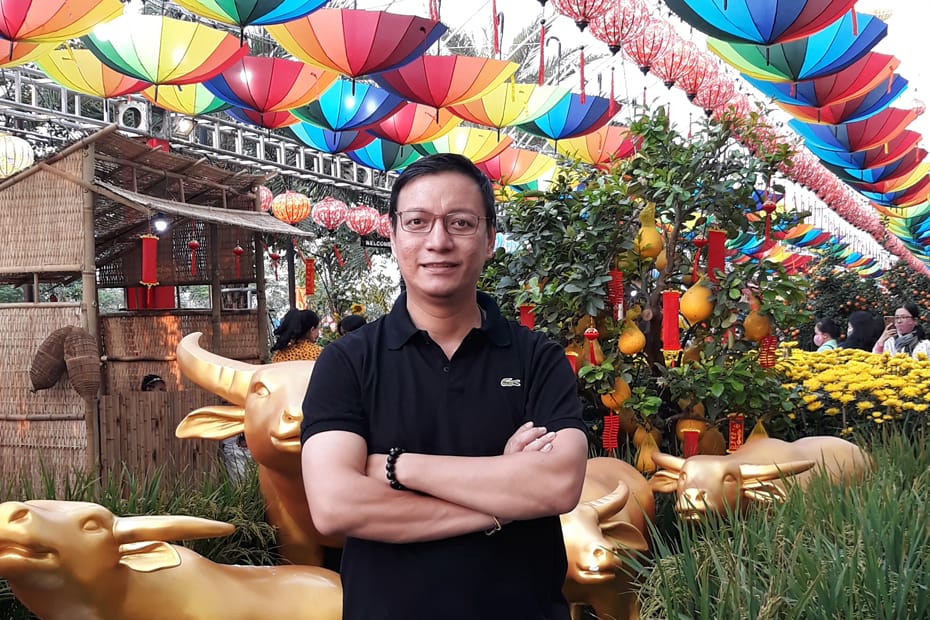 I hope the Covid epidemic season is taking place highly complicated in Vietnam. I still have a stable job: writing and sharing what I see and sharing my experiences that I have succeeded and failed. I feel that life will be better when I still have something to do during this pandemic.
I also look forward to after I have fixed my error—hopefully, the dedicated department of Google and other advertising partners. If you read this post of mine, please help me, and let me know what else I need to change at the moment.
I also apologize to the readers and those following my website for the past five years. When I have to delete all the old article data to start making new posts, I will be like you, very sorry, sad, and very depressed. But because of the rosy future ahead, I have to change and overcome difficulties right now because of the passive income ahead.
I accept to correct the mistakes I have made. Hopefully, thanks to this change, I will reach out to the community more. Change yourself and get rid of your negative thoughts, to come to a more positive one.
Hopefully, every 25th of every month, I will receive amounts of money notification emails showing my phone or email. And I also look forward to this passive income, which will help me have more money to maintain my small family life after a few years.
My advice to those entering the writing profession is to develop a website and earn more passive income. You have to dedicate your mind to creating quality content sources. And don't lose yourself just for the money in front of you.
Let's start changing your mindset! Good luck to everyone with their bold ideas to come. If you see this article, you can share your opinion or maybe take action to bring a positive thinking to those around you right now.
Sincerely thank you very much.
Source: Nguyễn Thanh Tâm
Nickname: Tâm Pacific
https://tampacific.com
Related Searches

Google Adsense
I'm so sorry google
I'm really sorry google
ok google sorry
I am very very sorry google
I am really sorry google
sorry google I love you
hey google I'm sorry
sorry google assistant